Tak malý a přesto jeho dopad vidíme po celém světě.
Třesk! Sklep! Půda! Dno!

Točí se kolem nás. Filtrujeme třídíme a reagujeme. Zpracováváme recyklát. Pro někoho odpad, pro SKUBB. poklad.
Jakub Neufuss a Jan Salanský představují expozici, která je nejen o skle.
Reaguje na skutečnosti dnešní doby a často surealistickým pohledem poukazují na kolotoč světa. Pravá střídá levou!
Propojují neslučitelné kontexty, které promítají do soch, obrazů, instalací či ArtDesignových prvků.
Hravým ale přímočarým způsobem výstava prezentuje roční práci těchto dvou mladých umělců.

.
Vernisáž výstavy
Dialogy Jiřího Řízka
Sobota 11.12.2021 17 hodin.
Jiří Řízek narozen 9. 2. 1944 v Loděnici. Malíř, grafik a pedagog. Studoval v šedesátých letech na Pedagogickém institutu v Ústí nad Labem. Žije v Lovosicích. Jeho tvorba z posledních let je charakteristická originálními abstrakcemi s dokonalou změtí kresebných linek, litých emailů a skvrn vytvořených rozmývanou černou tuší.
Výstava potrvá od 11.12.2021 do 11.2.2022
Doprovodný hudební program a čtení z aforismů Jiřího Řízka.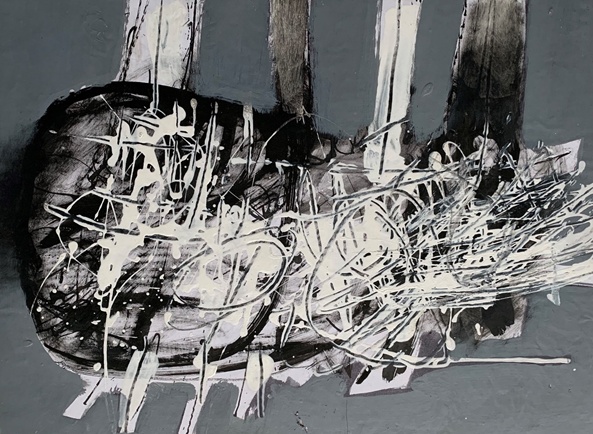 Christmas in Crystal valley 2021
We would like to invite you to the event CHRISTMAS IN THE CRYSTAL VALLEY on Saturday, 20th November,from 9am to 4pm.
For you and your children, we have prepared workshop with Christmas theme, sale of Christmas decorations made of our beads and small snacks.
As a gift, we will give you a 10% discount to our store.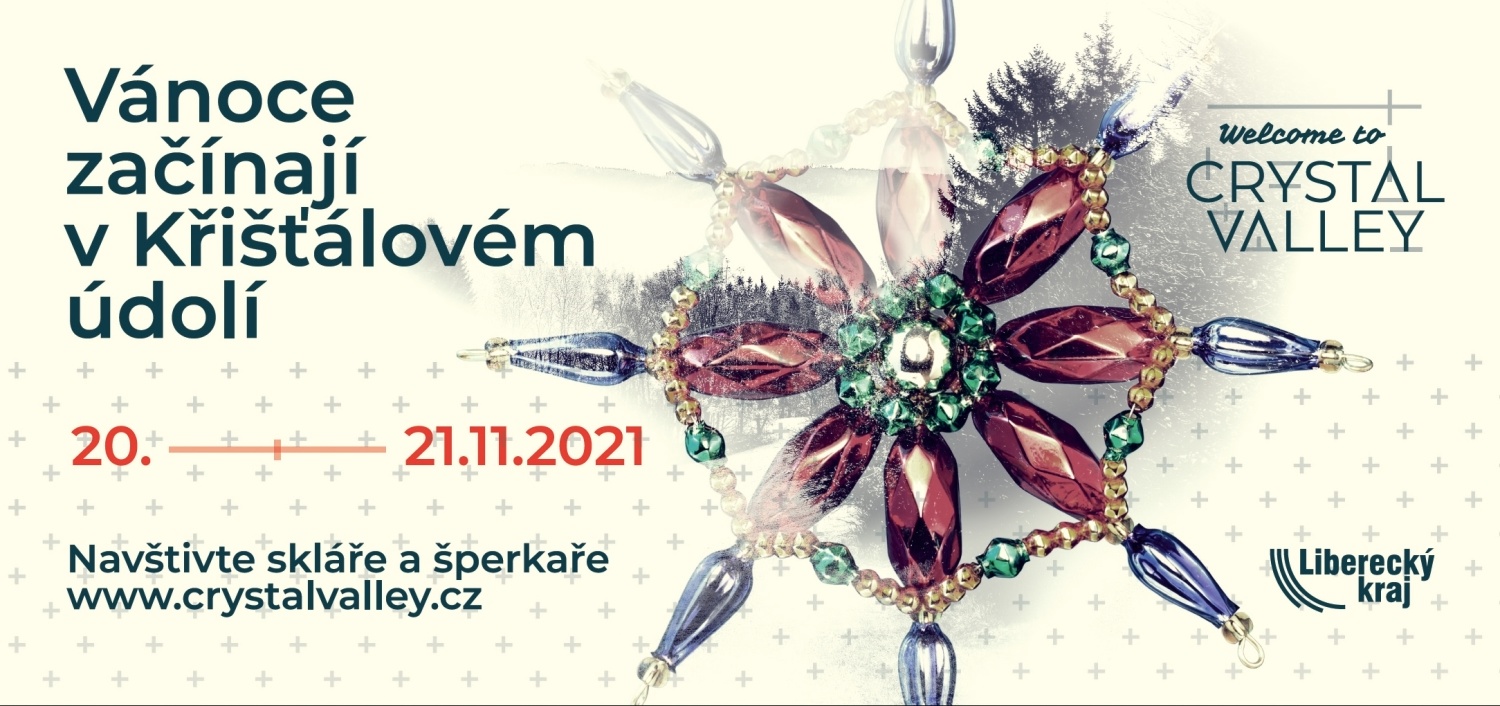 .
2.10.2021 As a part of the Crystal valley weekend, we are organizing an all day bead program.
We invite you to our guided tours of the museum and the newly opened exhibitions. At 1 pm and 3 pm, we have prepared for you a theatrical and artistic walk through the bead factory inspired by the book Streams of Pearls. Popular bead and mosaic workshops for children are open from 9 am to 5 pm. The Bead Cafe will provide refreshments in the Sun Pavilion. In the garden you can relax and dream under the Dreamcatchers from the creative studio Artyšok.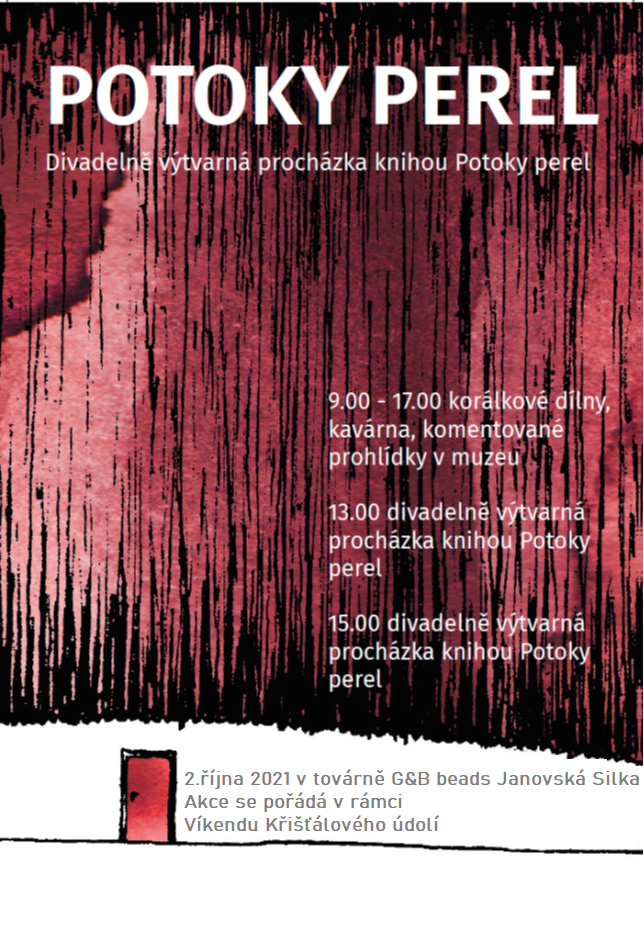 11.9.2021 Opening of new exhibitions as part of the European Heritage Day
As part of the European Heritage Day, we have prepared a program for Saturday, September 11, 2021, called Streams of Pearls, which includes the opening of new exhibitions.
We are open from 9 a.m. to 5 p.m.
The fixed points of the program are:
10 a.m. presentation of a new exhibition of glass hatpins and brooches with a guided tour
11 a.m. lecture Jewelery of the Jizera Mountains with Mgr. Kateřina Hrušková
1 p.m. costume tour of the museum and new exhibitions
3 p.m. costume tour of the museum and new exhibitions
Tours are free all day.
Workshops for children will take place throughout the day.